Aver Logistics is your go-to freight forwarding company - ensuring your goods are delivered safely and efficiently
by Evelyn White
Aver Logistics is a Freight Forwarding company based in Buckinghamshire, founded in 2017 by Stephen Dunkerley. The company quickly grew to a team of eight, servicing clients all over the world. Alongside traditional Freight services, Aver Logistics has a passion for helping people start businesses and providing industry knowledge on imports and exports.
For Stephen, there's nothing better than watching his clients' businesses grow, which in turn has fueled his own business. From transporting vintage Porsche's to pieces of the Berlin wall, they aren't short of an interesting shipping story. The goal is to become the go-to freight and product solutions company that customers can rely on. I had the opportunity to speak to Stephen about how his business started, the digitisation of the company, and the challenges they've overcome.

"Our business helps people with the customs formalities and transportation of goods from overseas. We are fully registered with HMRC and form direct links within customers' databases: we directly customs clear haul people and arrange deliveries thereafter"
Why should suppliers choose Aver logistics?
We're a third-party logistics company which means that we outsource the best prices at the best times. Aver Logistics has a dynamic thought process and is technology-driven. The company is also completely paperless meaning we can access files easily and answer customer queries, something that freight forwarders couldn't previously do. We offer full online digital shipment tracking, in-house customs clearance, and reasonable pricing, particularly from China to the UK.
What kind of company or business best suits the requirements to use your services?
We started, and continue to specialise in supporting start-up businesses and SMEs. Having nurtured those clients from the beginning, we've built and established relationships and trust amongst our clients. A lot of people like to stick with the same freight forwarding company because there are lots of approaches to be considered when working with companies: Aver Logistics aims to be that go-to company for customers. We also work with corporate brands which involves shipping general cargo in the safest way possible.
Are there any interesting importing stories you can tell me about?
We were approached by a customer who wanted a bathtub imported from Alaska into the UK.  They won the 'bathroom of the year' award off the back of that so it worked out well. We moved a 3-metre long piece of the Berlin wall which had a work of art on both sides of it. It was transported from Germany to the West Coast of America as a decoration for someone's garden! Although we do get some interesting projects, we treat every shipment the same no matter what it is.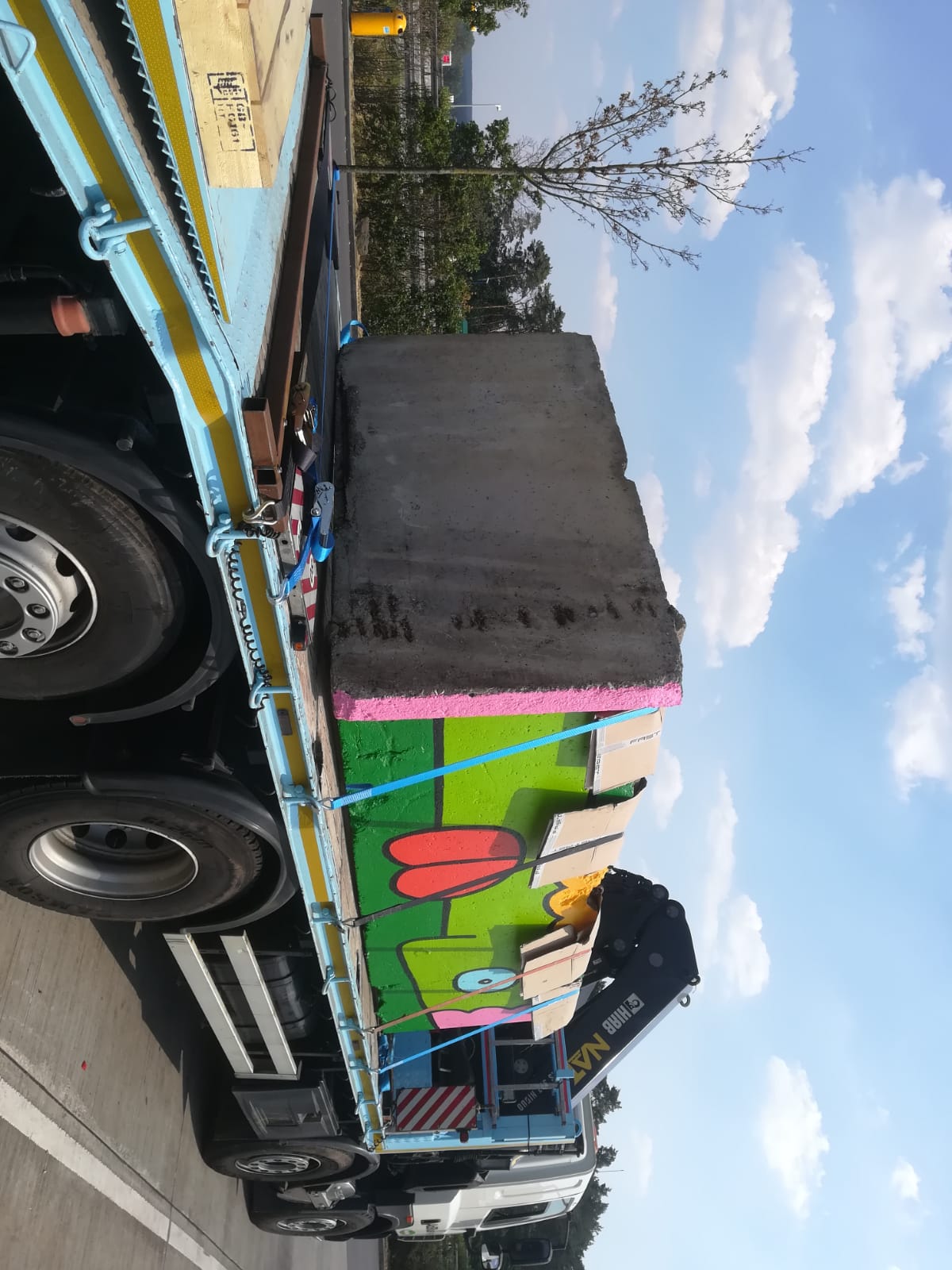 Who are some of your top clients?
We do exports for mobile phone companies and SIM card providers, moving SIM cards from the UK to the US. Helping with Pepsi in Vietnam as well as imported goods for businesses like Amazon has been a highlight. Despite our connections with bigger businesses, one of our main aims has been to help start-ups to become SMEs and eventually grow into something bigger.
"We moved a 3-metre long piece of the Berlin wall which had a work of art on both sides of it. It was transported from Germany to the West Coast of America as a decoration for someone's garden!"
Digitising the company
We are currently working on an API with a digital transformation company who are helping us make improvements on our website, as well as Search Engine ranking and digital marketing. The digitisation of our company is important as it gives us a smoother transition response and delivers a real-time perspective on shipments that are tracked by the customer.
A testimonial from Denise Gomes:
"This was the first time I had to have a cargo shipped with a freight forwarder and I am so pleased to have chosen Aver Logistics to help me. Their service is excellent and all the team, specifically Steve, Max and Ross were always fantastic and kind. They were also extremely professional which made me feel more relaxed during the whole process. I will definitely work with them on my next shipment."
With some of its top customers being Pepsi and Amazon, Aver Logistics has proven itself to be able to work with both large companies as well as start-ups. Their continued support of SMEs has shown their genuine care for business development whilst they continue to forge strong relationships with clients. Testimonials like these speak for themselves when it comes to proving their reliability to get the job done.
To find out more about Aver Logistics and what they do, visit their website at https://averlogistics.co.uk/