'Basketball and business are incredibly synonymous... they're both a rhythm game'
Ultimately, people buy from people they know, like, and trust: I try not to lose sight of that
by Evelyn White
FundingSmiths is a Hammersmith-based business that structures creative commercial funding solutions, reflecting an evolving economy. The key to their success is delivering seamless lending experiences for business leaders making several critical decisions. With Jonathan's eight years of experience in the finance industry and his knack for building client relationships, FundingSmiths has already built an esteemed reputation. The business is a founding member of Networking.London and Jonathan's recognition of the
importance of networking is evident through his ongoing support for the organisation.
'Basketball and business are incredibly synonymous', Jonathan tells me as we sit down to chat about his business FundingSmiths. The similarity lies in that 'they're both a rhythm game': the more you practice the better and more instinctive you get. 'Basketball has been a character builder for me along with transferable skills I developed over time', an interesting comparison that mirrors much of the way Jonathan thinks about and does business. I sat down with Jonathan to speak about the evolution of his business, current trends in the market, and how his work ties into his personal interests.

Why did you decide to launch FundingSmiths?
At first, I began working as a corporate partnerships intern for Cancer Research UK. This involved fundraising from corporate institutions to support research efforts for 38 different types of cancer. After almost a year, I moved to the private sector working for two fintech lending firms as well as a commercial finance brokerage in the city which opened up experiences to what they are today. In the span of eight years I had learned a lot and wanted to have something to call my own.
The lack of funding for tech and online-driven businesses is a space I'm looking to serve better. Knowing these types of companies are typically asset poor, yet highly invested in their intellectual property is a glaring area that requires innovative lending options. I'd say the same about limitations with business overdraft facilities, having seen many clients have their credit lines either revoked or substantially limited by their banks. So, I decided to commit my time plugging the gap in these areas, which is part of the reason FundingSmiths came to life nearly two and half years ago.
What sets FundingSmiths apart from competitors?
One of the things that give me an edge is putting myself in the headspace of an underwriter. For instance, I spend a lot of time meeting with our key lenders to understand changes to their criteria, which is pretty frequent in the current market. Considering the number of funders I have on my panel from high street banks through to family offices, every one of them has areas of specialty and preference. So it's my job to both understand the business I'm
working with and identify lenders that make the best fit. This takes a lot of resources, and skill, and requires decision-makers to buy into my recommendation.
The more I was exposed to a variety of sectors and their pain points early on in my professional journey, the more I became relatable to business owners as I got more confident channeling my experiences. Over time, the quality of my network grew organically through word of mouth and that's been one of the most satisfying aspects of my career. Ultimately, people buy from people they know, like, and trust: I try not to lose sight of that.
What makes you a relatable business owner and how do you add value to your clients?
As a business owner, I have cash flow gaps in my own business during certain seasons, the summer being a typical example as decision-makers go away on holiday which slows business down. So, I get to appreciate the crunch other businesses face during certain seasons of the year. The key is identifying my client's highs and lows in their trading cycle and helping them raise capital at the right time for the right reasons. Essentially, I think of myself as an extension of a company's strategic team when it comes to commercial growth, and that almost always requires funding.
Are there any current trends in the market at the moment? What market trends are you predicting for the future?
As the recovery loan scheme officially ended last month, lenders have gone back to their usual products and are bound to scrutinise applications after all the challenges businesses have had to navigate over the last two years. So, lenders are likely to be conservative in terms of who they lend to as many have had to write off bad debts during Covid-19.
As for the future, adopting a digital retail platform couldn't be more pressing as consumers shop for speed, service and convenience from the comfort of their own homes. I'm seeing a lot of businesses invest heavily in their online sales channels. One of the ways I support these businesses is by leveraging their payment platforms as an asset to support growth. It's a highly innovative way of raising capital and an area I'm investing a lot of time educating e-commerce businesses about.
Business is personal for many of us: you feed and nurture your brand when you build something from the ground up ... when I engage with other decision-makers, I make a conscious effort to connect on a human level first. I find a lot of good comes from that..
Are there any parallels you can draw between some of your personal interests and commercial finance?
Sports and business are incredibly synonymous. In my case, basketball is a rhythm game: the more you practice the better and more instinctive you get. I began playing when I was about seven years old and every year I learned new ways of anticipating plays in advance and all the nuances that come with the game. It's a bit like an orchestra where everyone performs in sync for that perfect harmony: it's the same in a team game where you find gaps to score a basket!
The world of commercial finance is no different. For instance, support from our clients' accountants helps me prepare lending proposals for our funders to make sure I deliver a successful outcome. I'm also very methodical about how I approach my clients where the focus is to create a seamless journey during a lending process and set the standard as an industry expert my clients can rely on.
Testimonial:
Luke Walden from MoneyCorp, Corporate Partnerships
https://www.moneycorp.com/en-gb/
"Jonathan is commercially savvy which complements our growth-driven clients perfectly. His wealth of experience in business lending and impartial approach has been an invaluable asset and he always goes that extra step to help. I would recommend him highly!"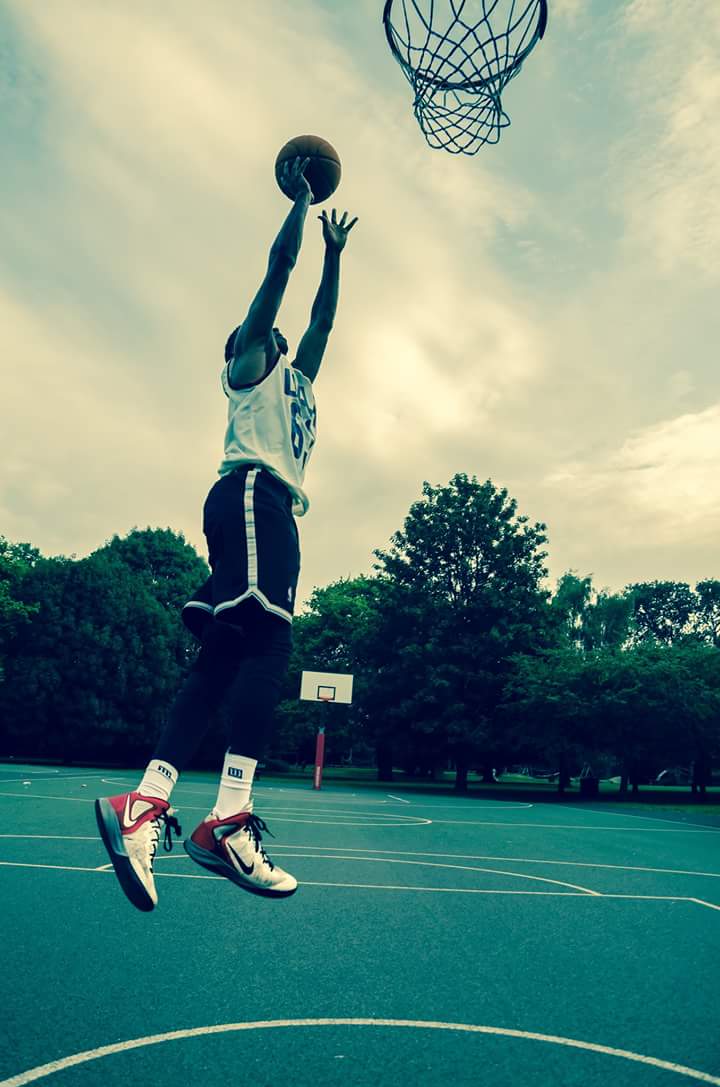 Find out more at https://fundingsmiths.com/