Connecting at Uncommon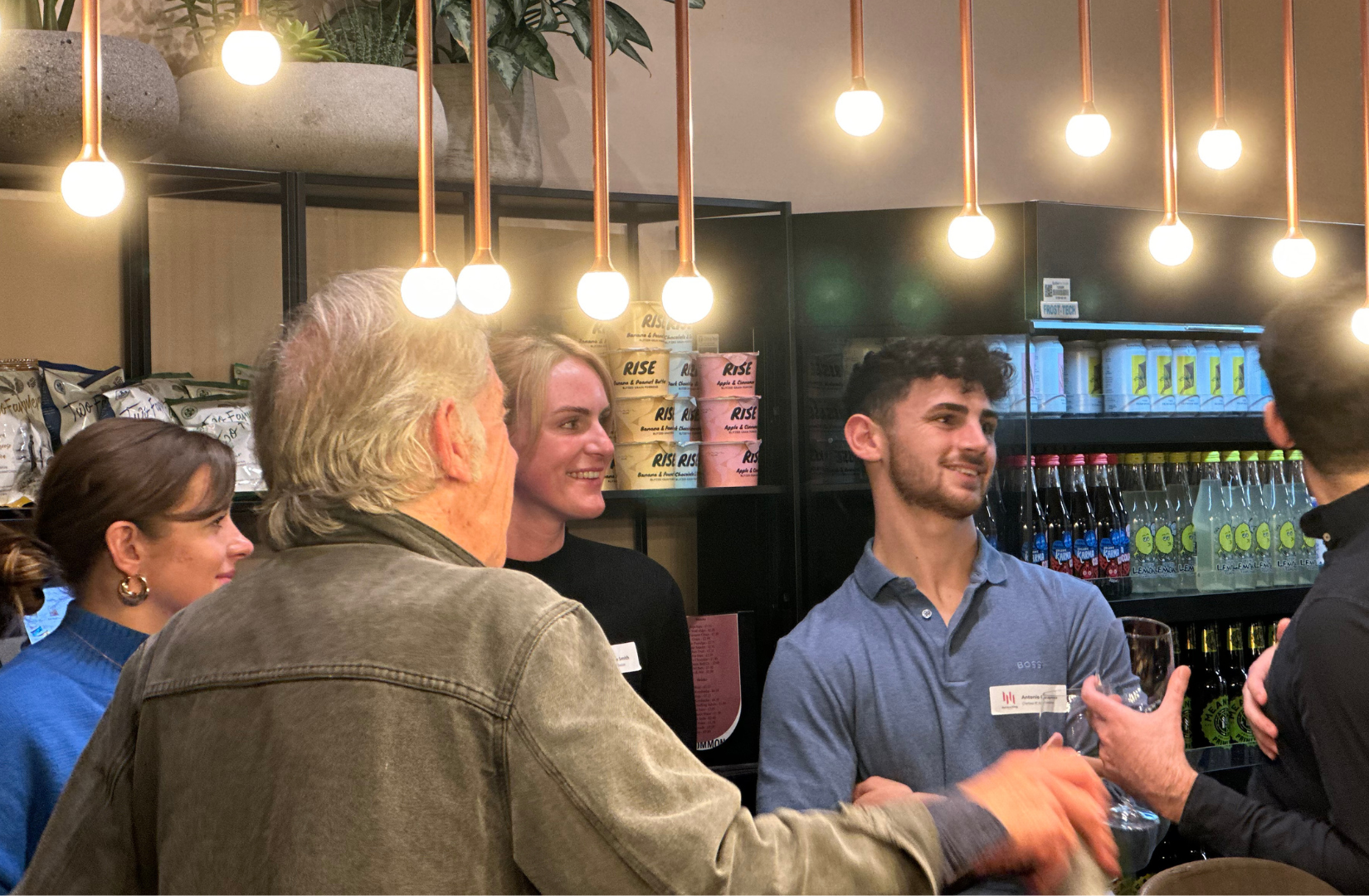 The Networking.London community came together for our latest networking evening on the 26th of October. We were delighted to also welcome a host of first-time attendees from various backgrounds and industries to the intimate event, held at the spectacular Uncommon Workspaces in Fulham.
The evening also featured guest speakers David Armstrong from Chelsea FC and James Campbell from Walmer Group, who gave us an insight into their respective fields.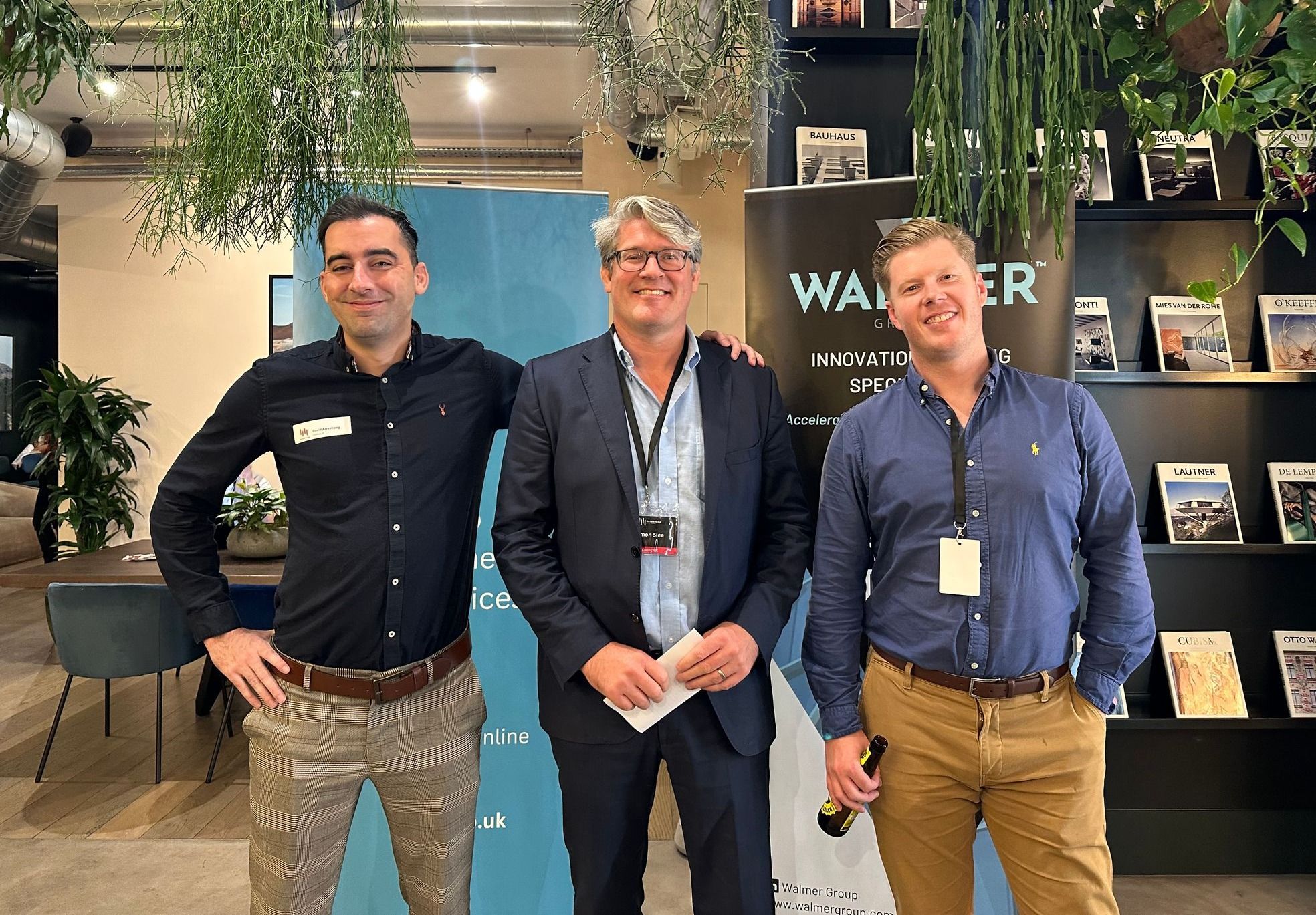 Kicking Goals
David provided an inspiring look into what Chelsea FC are doing for the local community through the Chelsea FC Foundation - which is not only the charitable arm of the iconic football club, but also the world's leading football social responsibility program.
With an aim to educate, motivate and inspire the community through football, the Foundation has delivered amazing projects that include Premier League Kicks, an Inclusion and Disability program, as well as an inspiring Health & Wellbeing team who focus on population health and health in schools, among numerous other things.
The team are also gearing up for the next instalment of their Edge of the Box Club in November, with details to be announced soon! This program is excellent for start ups or those in business who need encouragement to continue with their journey. Make sure to check out the Chelsea FC Foundation website to find out how you can get involved in all of their wonderful programs!

Breaking Down R&D
We were treated to invaluable advice on the R&D Tax Incentive by James from Walmer Group. The company are leading funding specialists, supporting innovative companies by unlocking capital that can be used to fund their business growth.
The government incentive encourages businesses in the UK to spend money on research and development related activities, with companies then able to claim a portion of that spend back into the business, or as a tax offset. Not sure where to start? This is where the Walmer Group team steps in!
James highlighted the five main cost categories that companies can claim from, including:
Staff
Subcontracting Costs
Externally Provided Works
Consumable Materials
Software Licences
Networking.London's Chairman, Simon Slee shared that "if in doubt about R&D, just ask the question". Doing just that has helped Simon save on tax every year since!
Thank you to both David and James for joining us!
Thank You
Thank you to our dedicated event sponsors, WebFX and the Business Enterprise team from Hammersmith and Fulham Council for their commitment to building the local business community.
A special mention also goes to our hosts, Gabriella and Hayley from Uncommon for their generous hospitality in welcoming Networking.London and providing personal tours around the incredible workspaces for the guests. From the bespoke room scent, to the natural, welcoming ambiance, Uncommon is well worth a visit!
We were also joined by Julia from Fulham Reach Boat Club to share details about the exciting Festive Fun River Run coming up on the 3rd December. Open to all, the inaugural wellbeing event will kick off the festive season and bring people together across the local Hammersmith & Fulham community. With prizes for best dressed and free activities for the whole family, check out the Fulham Reach Boat Club site for more info about how you can get involved!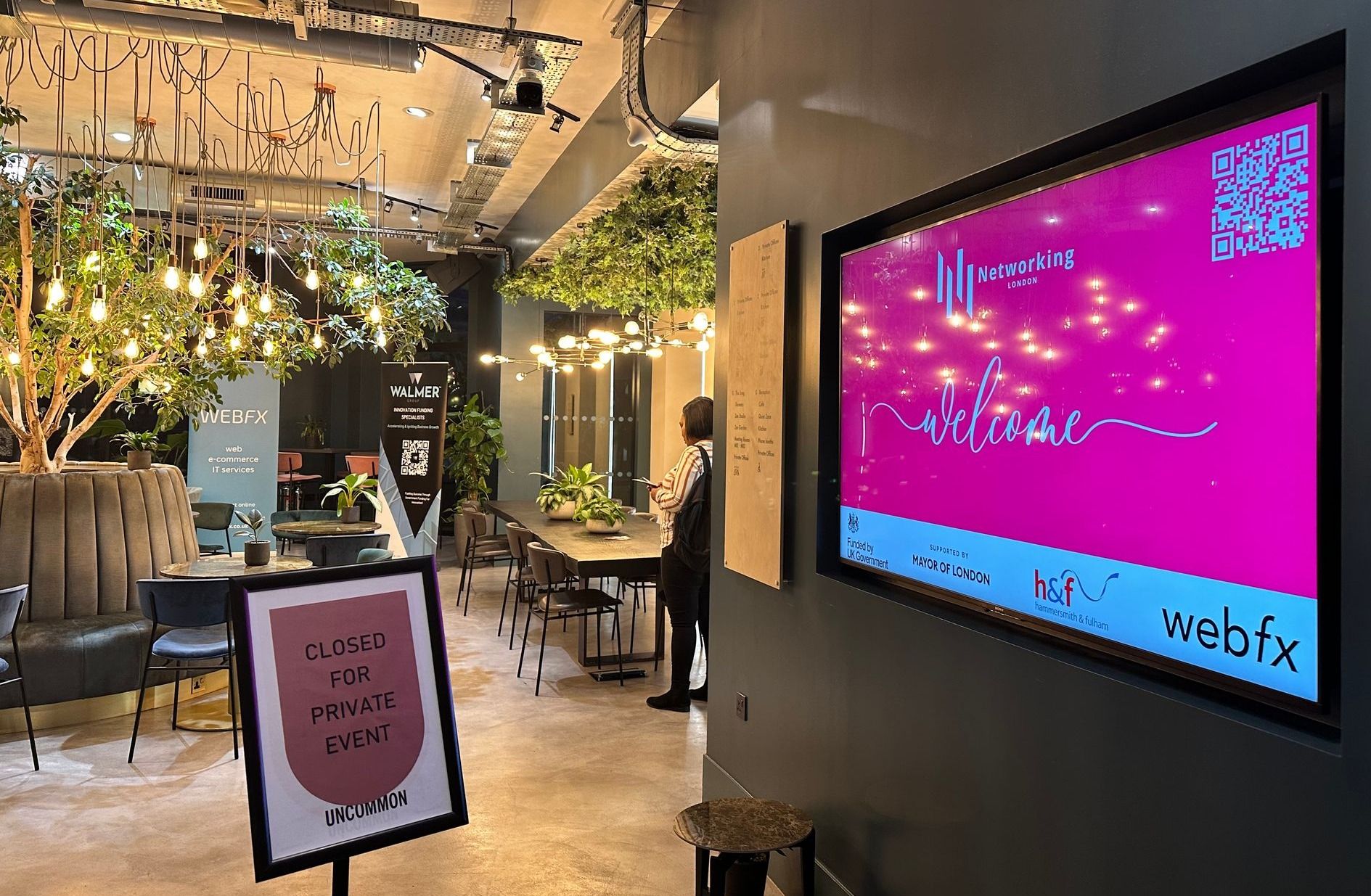 Upcoming Events
The next Networking.London event will be taking place on the 16th November 2023 at KidZania, located in Westfield London. Tickets are now on sale!
We'll be wrapping up a huge year of networking with a Christmas Fundraiser on the 13th December 2023 at the Novotel London West, held in collaboration with H&F Giving. For more information and for final tickets, check out our site today - tickets are selling fast!
We look forward to welcoming you all back to another Networking.London event soon. Make sure to check out our LinkedIn and sign up to the mailing list for updates on future events.
Become a Member
Don't miss out on the chance to be part of our dynamic network, with exciting events coming up as we lead into the Christmas period. You too can become a member of Networking.London and unlock a wealth of opportunities for professional growth, collaboration and friendship - you never know who you may meet on the night!
With regular events, expert speakers and a supportive network of members, Networking.London is the ultimate hub for networking and collaboration in West London. Sign up today and start making meaningful connections that will take your business or career to the next level.