Winner To Take It All In Crunch Game: Ealing Trailfinders vs Cornish Pirates
Love watching live sport in London? We are giving away Ealing Trailfinders Rugby tickets at our next Networking.London event! The match is on the 26th March against Cornish Pirates at Vallis Way, Ealing.
This 'crunch' game of rugby kicks off at 3.00pm. Whilst the two teams are far from geographically close, they couldn't be closer in their competitive rivalry, so we're in for an exciting match! Both sides have finished in the top four in the RFU Championship over the past four years, with the Ealing Trailfinders finishing as runners up each year. This year, Trailfinders truly believes that they can win the remaining games and win the RFU Championship.

During the away fixture in Penzance, back in October 2021, the Cornish Pirates claimed a narrow victory with 15 points to Ealing's 12, signifying a bitter blow for the Trailfinders. Ealing Trailfinders are not only aiming to win the league on the 26th, but to claim payback for the loss at Lands End.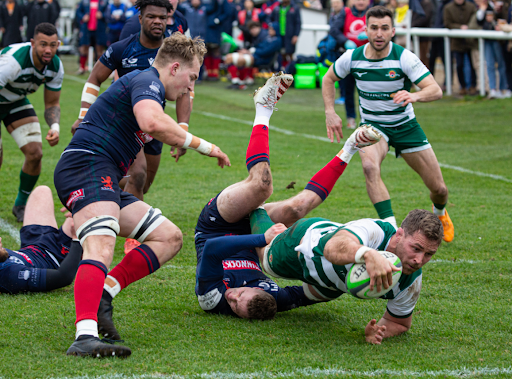 The Trailfinders are sitting in second place with one game in hand, with the Pirates sitting a place below with two games in hand. So by the time they come together, there will only be two matches left, with it being likely that 'the winner takes it all'!

Sign up here to RSVP to our next event on the 17th March for an evening of networking with fellow local businesses and claim your chance to win tickets to the Ealing Trailfinders game. Alternatively, e mail e.white@webfx.co.uk for more information or to RSVP directly. We currently have 10 free tickets (five pairs) available on a first come - first serve basis, so be quick!


About Ealing Trailfinders

Established in 1871, the team is over 150 years old, having played their first ever match on Ealing Common.  Over the years, they have played against the likes of Wasps, London Irish Harlequins, Richmond and Blackheath, with a longstanding win rate of 75%!