Collaboration Takes Centre Stage at The Hoxton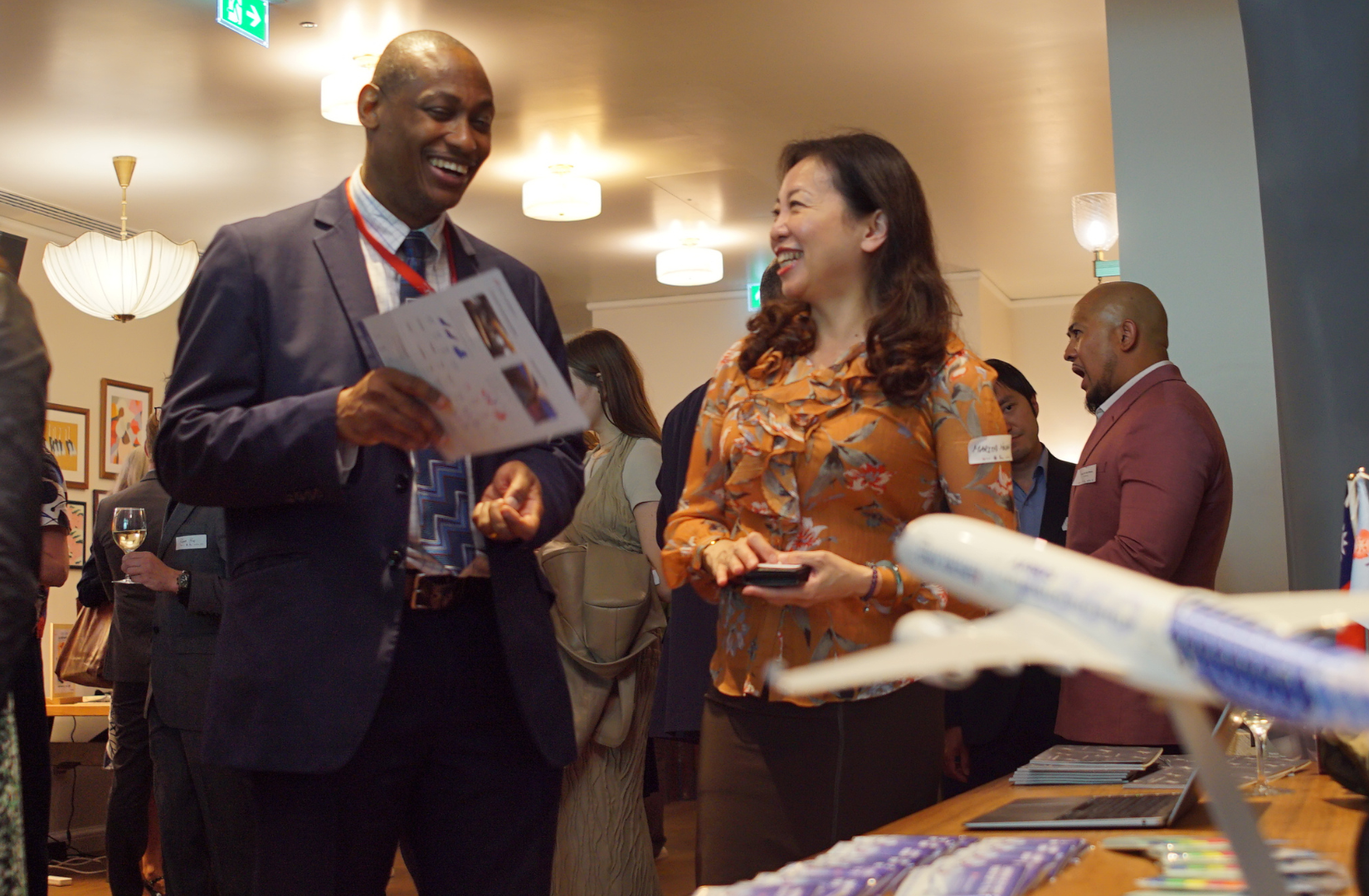 The West London business community came together on the 20th of September for the biggest Networking.London event yet! Held in collaboration with Evelyn Lee, Chairwoman of the UK Taiwanese Chamber of Commerce, the afternoon brought together an array of attendees to celebrate the UK & Taiwan Friendship Day.
Our guests had the opportunity to meet and connect with attendees from various industries within West London and beyond, fostering meaningful business ties between the UK and Taiwan.
Our hosts at The Hoxton provided much welcome shelter from the rain, as well as quality canapes and bowl food from Chet's, the aromatic Thai fusion restaurant based within the hotel - also highly recommended!
The highlight of the afternoon was welcoming and hearing from our distinguished guest speakers who provided invaluable insight into their respective fields. Councillor Stephen Cowan, Leader of the London Borough of Hammersmith & Fulham opened the session by shedding light on the success of the Borough of Hammersmith & Fulham.
While geographically a lot smaller than other London Boroughs, Hammersmith & Fulham is home to some of the largest global businesses, such as Disney and L'Oreal, and attracts three quarters of all investment into West London. These diverse businesses have helped champion LBHF's mission of becoming the best place in Europe to do business.
We are very grateful to Councillor Cowan, as well as Phil, Nicki, Michael and Mathilde from LBHF for joining us and for their continued support.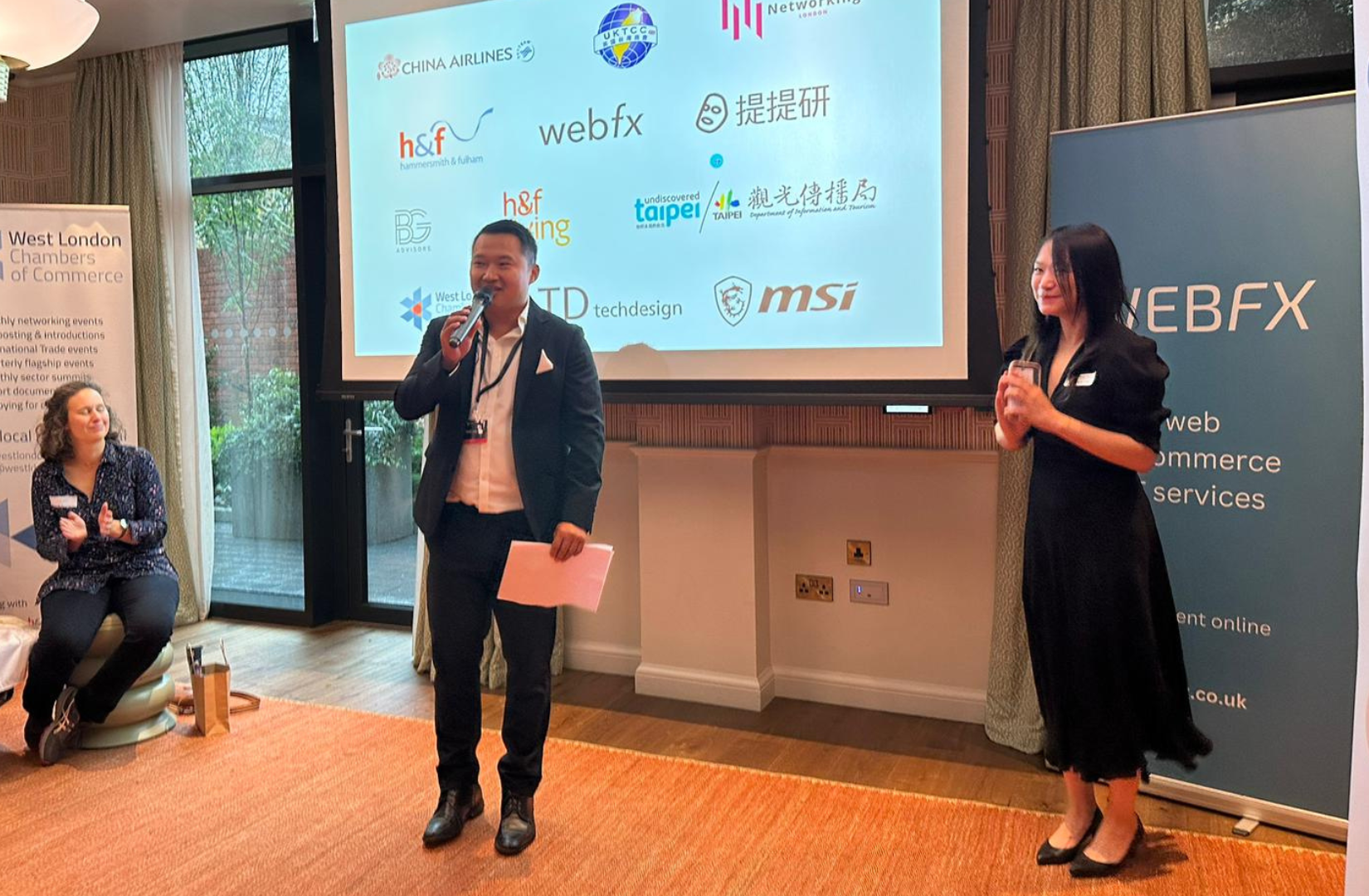 Networking.London's Founder, Sam Liu, hosted a dynamic Q&A session with Howard Wong, Co-Founder of Little Moons. It was very interesting to hear about the story of Little Moons, which originated with Howard, along with his sister Vivien, recognising a gap in the market for Asian desserts and creating ice cream in snack-able portions. These bite-sized balls of gelato are mini explosions of flavour and are covered with mochi, a dessert that originates from Asia.
With a focus on maintaining quality flavours and a marketing strategy that appeals to an international audience, Little Moons has grown exponentially since its' inception in 2010, and is now stocked internationally, rising to become the biggest vegan ice cream brand in the UK.
Thank you, Howard, for sharing your inspiring journey to the Networking.London audience, we can't wait to see what flavours are released next!
Our Sponsors
This event would not have been possible without our dedicated sponsors, who we thank for their ongoing support: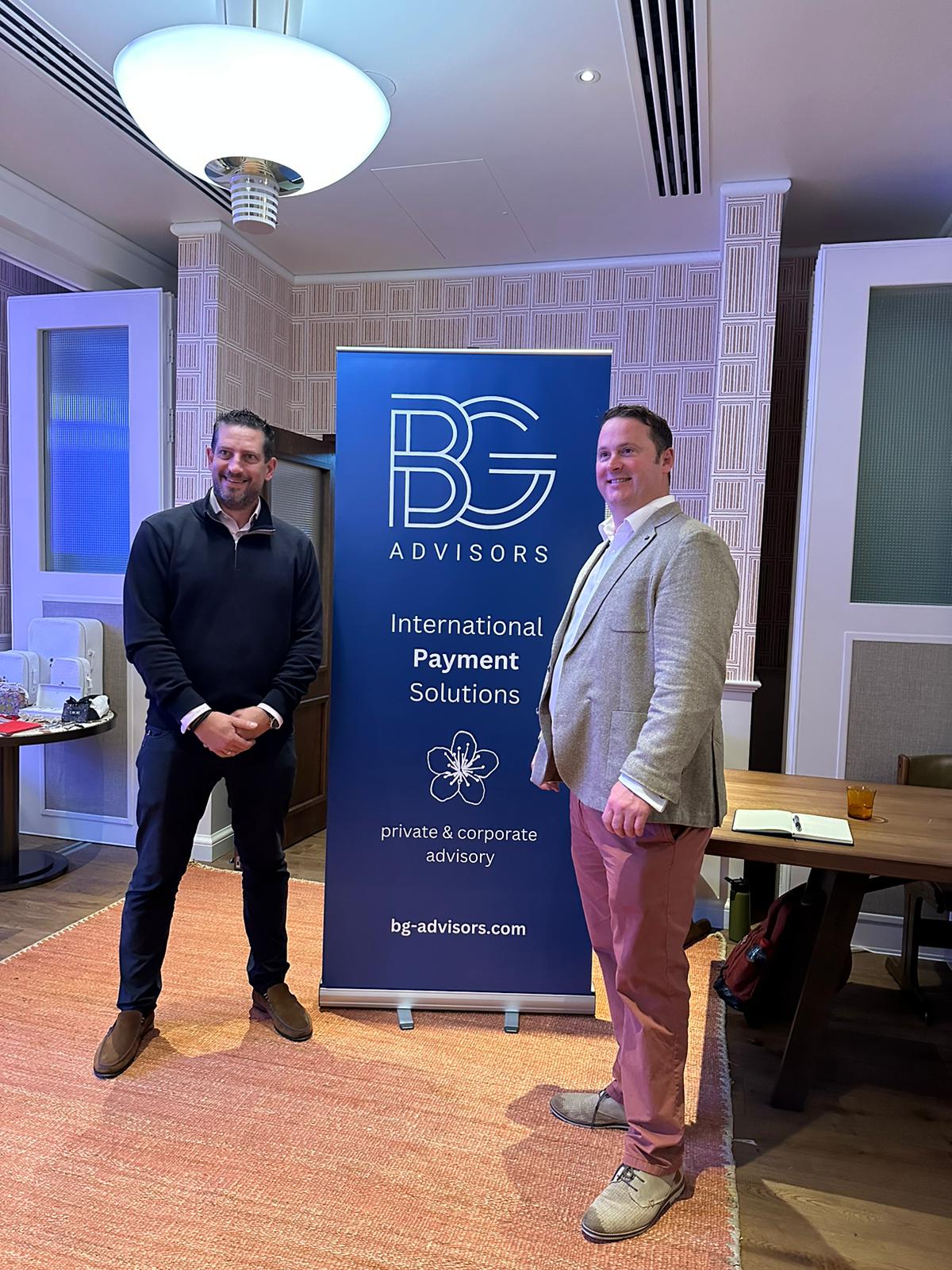 The Diabolo Dance Theatre Takes the Stage
Following an afternoon of networking, we were delighted to head to the O2 Shepherds Bush Empire for an enchanting evening with the Diabolo Dance Theatre from Taiwan, who showcased their 'Beautiful Island' production for an exclusive one-night-only performance.
We were joined by special guest Kelly Hsieh, who serves as the Representative to the United Kingdom for Taiwan, as he welcomed the audience to the 112th National Taiwan Day celebration and highlighted the great variety of cultural contributions Taiwan has to share with the world.
Prior to the show commencing, Marita Hwang, General Manager of UK & Ireland for China Airlines also gave away a direct return-flight to Taipei for one lucky member of the audience. Thank you to our sponsor China Airlines for their generous support!
The performers closed the evening with a captivating performance that brought the beautiful island of Taiwan to life on stage through visual storytelling and contemporary dance, all tied together with traditional Diabolos. What an evening!
Upcoming Events
Check out our LinkedIn and sign up to our mailing list to keep up with our upcoming events!
Become a Member Today
Don't miss out on the chance to be part of our dynamic network, with exciting events coming up as we lead into the Christmas period. You too can become a member of Networking.London and unlock a wealth of opportunities for professional growth, collaboration and friendship - you never know who you may meet on the night!With regular events, expert speakers and a supportive network of members, Networking.London is the ultimate hub for networking and collaboration in West London. Sign up today and start making meaningful connections that will take your business or career to the next level.