Bringing New Connections to Light at LUMA Hammersmith
We welcomed Networking.London members and guests to the delightful LUMA Hammersmith, a boutique Heeton Hotel positioned right in the heart of Hammersmith for a sun-filled afternoon of networking on the 17th of August. With the London sunshine setting the perfect backdrop, the event was a great gathering of local business professionals and entrepreneurs alike.

A special mention to Alma Cafe in Hammersmith for providing the catering and the incredible LUMA team for their hospitality and ensuring guests were able to wind down and enjoy the evening.
We were also joined by Jack and Nana from the HFEH Mind team who have recently launched The Circle in Ealing. This newly opened space is a safe space for young people to talk about mental health.
HFEH Mind are hosting an exciting event next week on the 24th of August to showcase The Circle to local businesses, so make sure to come along and participate in the important discussion around mental health in early careers.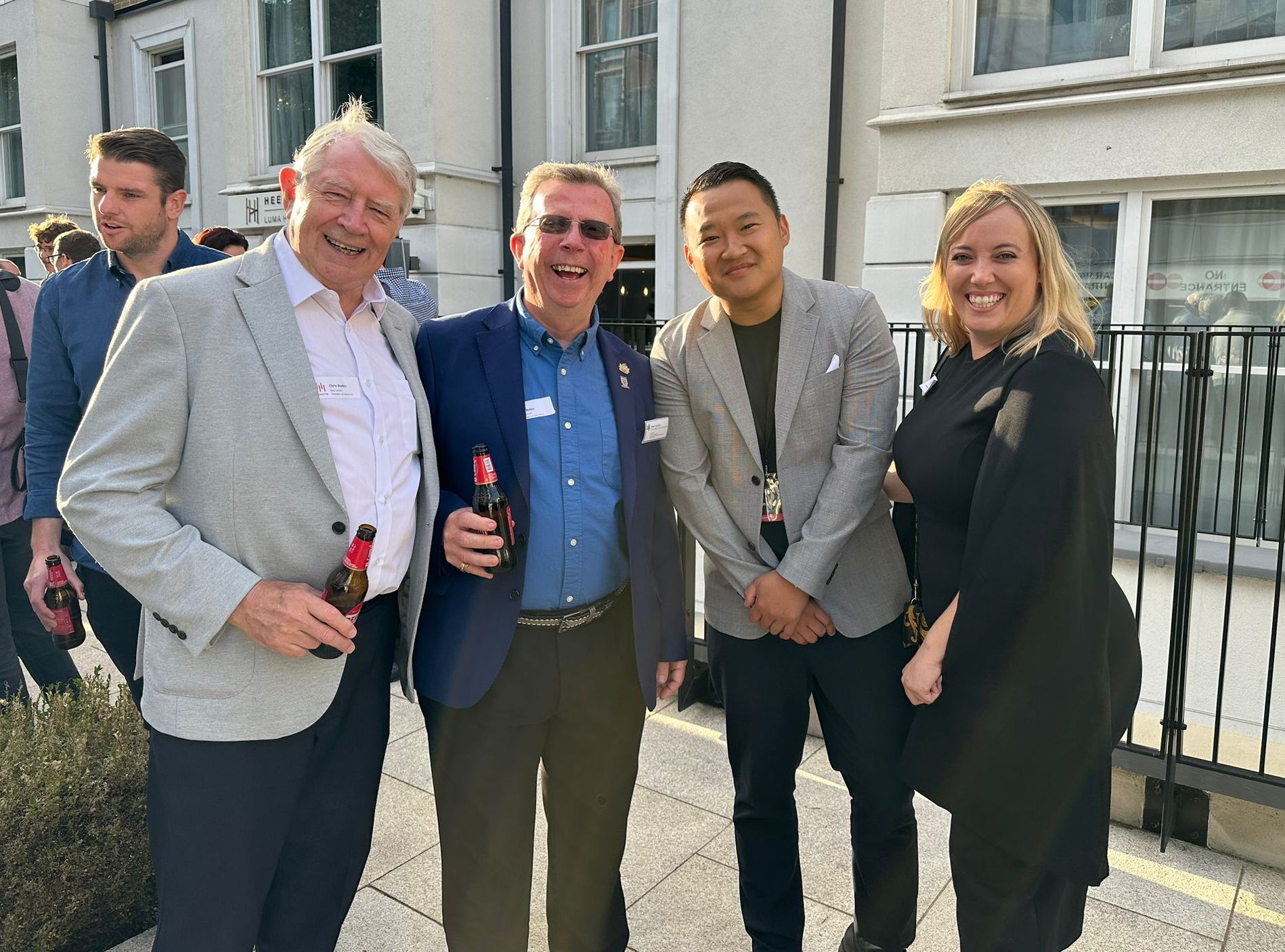 Our event sponsors WebFX, Dawes Paints and the Business Enterprise team from Hammersmith and Fulham Council played a pivotal role in making the event a resounding success. Their support not only showcases their commitment to building the local business community, but also the importance of collaboration.
Upcoming Events
Check out our LinkedIn and sign up to our mailing list to keep up with our upcoming events! We are delighted to welcome the Networking.London group to The Hoxton in Shepherds Bush for our September gathering. More details to follow!
Become a Member
Don't miss out on the chance to be part of our dynamic network, with exciting events coming up. You too can become a member of Networking.London and unlock a wealth of opportunities for professional growth, collaboration and friendship - you never know who you may meet on the night!
With regular events, expert speakers and a supportive network of members, Networking.London is the ultimate hub for networking and collaboration in West London. Sign up today and start making meaningful connections that will take your business or career to the next level.