An Inspiring Night at Novotel London West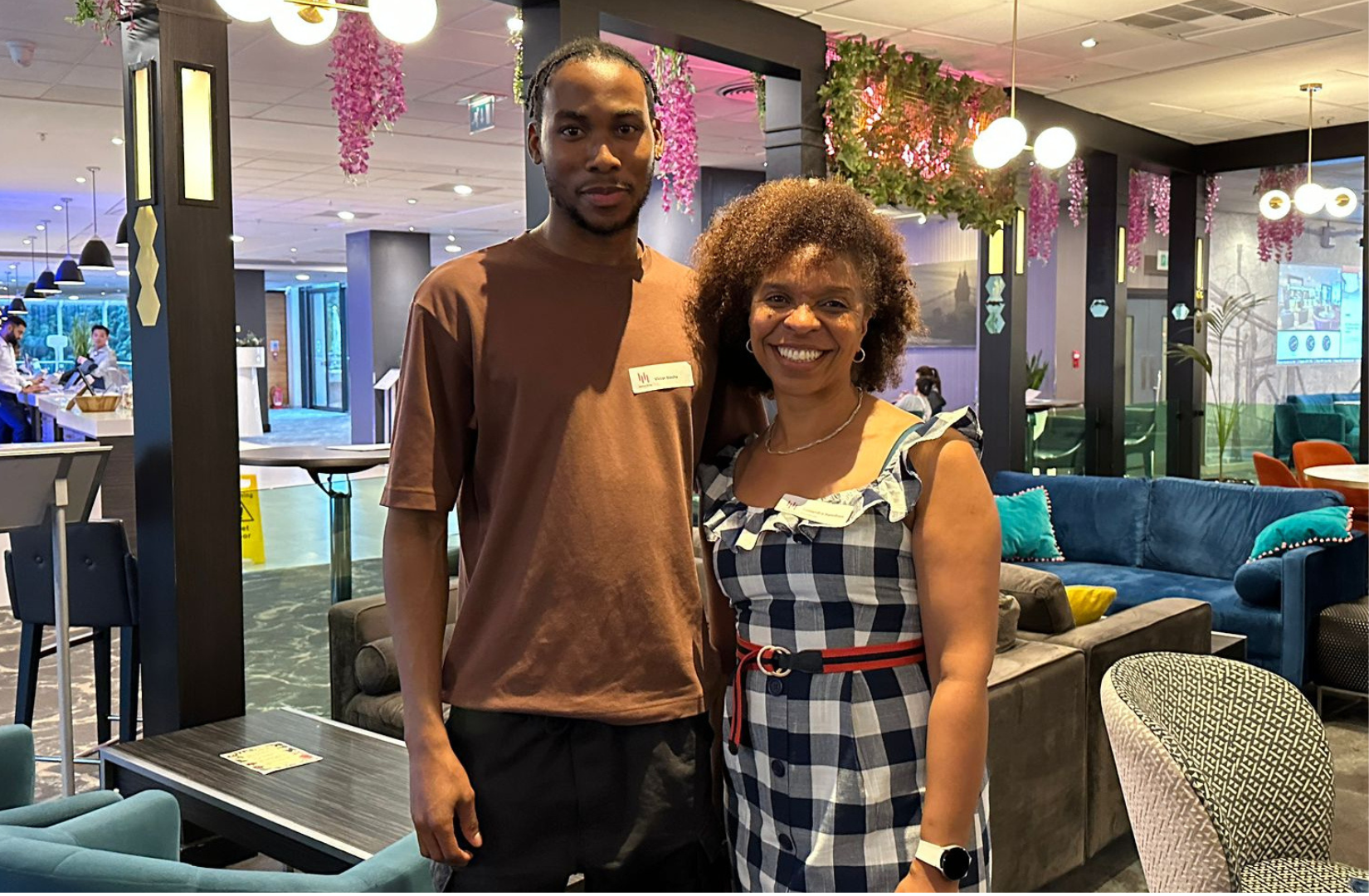 We're still buzzing from our latest Networking.London event which brought together local professionals, entrepreneurs, and community leaders to share insights, connect, and learn from each other.
The Mirrors Bar in Novotel London West provided a brilliant backdrop for all to mingle and connect with each other while also hearing from two inspiring guest speakers; Cassandra Hamilton, Founder and Director of Edworkation and Victor Masha, an aspiring local actor who is currently studying at the prestigious Juilliard School in New York.
Nurturing New Talent for Business Success
Cassandra brought her wealth of knowledge and passion to the Networking.London group to share about how Edworkation help education leavers transition seamlessly into the workforce, while also providing employers with the tools they need to retain their staff.
With 20% of new employees leaving in the first 45 days, Cassandra provided four key tips that each contribute to a harmonious and productive work environment.
Help new hires to uncover the value they bring to the team which in turn will foster engagement and dedication.
Provide clarity on responsibilities as this will be key to their success and to the success of your business.
Empower new hires through mentorship.
Provide flexibility and responsibility while maintaining clear boundaries.
Thank you, Cassandra for your insights and invaluable advice!
A Testament to Perseverance
"The education is second to none and there's nowhere else in the world I'd rather be."
We were delighted to have Victor join us once more to share all about his first year studying at The Julliard School.
His is an inspiring journey, worthy of a film itself! Against all odds, Victor discovered his passion for acting and rose out of South Acton after being offered a scholarship at The Juilliard School where he has now proudly completed his first year at the top of his class.  
Victor shared his inspiring story with us last year, and the Networking.London community helped to raise funds to cover the astronomical living expenses associated with the scholarship.
Now entering his second year, the minimum Victor needs to re-enrol in September is £10,000, of which he has raised £2,000. This amount is in addition to the £40,000 target he had to reach in order to commence his first year of studies, which is the amount shown on his JustGiving page.
Any donation, however small, will be gratefully received by Victor and we are proud to help support his educational journey from South Acton and beyond! (Hopefully with an Oscar in his hand one day!).
The evening was made possible by the generous support of our sponsors WebFX, Dawes Paints, and the Business Enterprise team from Hammersmith and Fulham Council.
We also extend our heartfelt gratitude to our hosts, Novotel London West who have kindly opened their doors to offer Networking.London members with a 15% dynamic discount on published rates for all room types, with breakfast buffet included!
Sign up to become a member today to find out more and enjoy this exclusive offer.

Become a Member
Don't miss out on the chance to be part of our dynamic network, with exciting events coming up as we welcome the warmer months. You too can become a member of Networking.London and unlock a wealth of opportunities for professional growth, collaboration and friendship - you never know who you may meet on the night!
With regular events, expert speakers and a supportive network of members, Networking.London is the ultimate hub for networking and collaboration in West London. Sign up today and start making meaningful connections that will take your business or career to the next level.